Tenants
Company Website | NASDAQ:BLMN
Bloomin' Brands, Inc. (Bloomin' Brands) is a holding company engaged in operating casual dining restaurants. The Company has a portfolio of four restaurant concepts: Outback Steakhouse, Carrabba's Italian Grill, Bonefish Grill and Fleming's Prime Steakhouse & Wine Bar. The Company owns and operates approximately 1,340 restaurants and franchises over 170 restaurants across approximately 50 states, Puerto Rico, Guam and approximately 20 countries. The Company operates through two segments: U.S. and International. The U.S. segment includes all brands operating in the United States, and brands operating outside the United States are included in the International segment. OSI Restaurant Partners, LLC (OSI) is its primary operating entity. New Private Restaurant Properties, LLC (PRP), a subsidiary of Bloomin' Brands, leases the Company's owned restaurant properties primarily to OSI subsidiaries.

Company Website | NYSE:CVS
CVS Health Corporation, together with its subsidiaries (CVS Health), is a pharmacy company. The Company operates through three business segments: Pharmacy Services, Retail/LTC and Corporate. The Company offers a range of products and services, such as advising patients on their medications at its CVS Pharmacy locations, introducing programs to help control costs for its clients at CVS Caremark, how care is delivered to its patients with conditions through CVS Specialty, pharmacy care for the senior community through Omnicare. The Pharmacy Services Segment provides a range of pharmacy benefit management (PBM) solutions. The Retail Pharmacy segment includes retail drugstores, online retail pharmacy Websites and its retail healthcare clinics.

Company Website | NYSE:KSS
Kohl's Corporation (Kohl's) is an operator of department stores. The Company also operates an e-commerce Website (www.Kohls.com). The Company operates over 1,160 department stores in approximately 50 states. The Company sells private label, exclusive and national brand apparel, footwear, accessories, beauty and home products. Its Website includes merchandise, which is available in its stores, as well as merchandise, which is available only on-line. The Company's private brands include Apt. 9, Croft & Barrow, Jumping Beans, SO and Sonoma Goods for Life. Its exclusive brands include Food Network, Jennifer Lopez, Marc Anthony, Rock & Republic and Simply Vera Vera Wang.

Company Website
Panda Restaurant Group, the world leader in Asian dining experiences and parent company of Panda Inn, Panda Express and Hibachi-San, is dedicated to becoming a world leader in people development. Whether through sharing good food with guests or providing opportunities for professional and personal growth with associates, all are embraced in a genuine family environment that is uniquely Panda.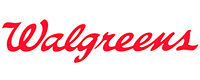 Company Website | NASDAQ:WBA
Walgreens Boots Alliance, Inc. is a holding company. The Company is a pharmacy-led health and wellbeing company. The Company operates through three segments: Retail Pharmacy USA, Retail Pharmacy International and Pharmaceutical Wholesale. The Retail Pharmacy USA segment consists of the Walgreen Co. (Walgreens) business, which includes the operation of retail drugstores, care clinics and providing specialty pharmacy services. The Retail Pharmacy International segment consists primarily of the Alliance Boots pharmacy-led health and beauty stores, optical practices and related contract manufacturing operations. The Pharmaceutical Wholesale segment consists of the Alliance Boots pharmaceutical wholesaling and distribution businesses. The Company's portfolio of retail and business brands includes Walgreens, Duane Reade, Boots and Alliance Healthcare, as well as global health and beauty product brands, including No7, Botanics, Liz Earle and Soap & Glory.

Company Website | NYSE:WMT
Wal-Mart Stores, Inc. is engaged in the operation of retail, wholesale and other units in various formats around the world. The Company offers an assortment of merchandise and services at everyday low prices (EDLP). The Company operates through three segments: Walmart U.S., Walmart International and Sam's Club. The Walmart U.S. segment operates retail stores in approximately 50 states in the United States, Washington D.C. and Puerto Rico, with three primary store formats, as well as digital retail. The Walmart U.S. segment is a mass merchandiser of consumer products, operating under the Walmart or Wal-Mart brands, as well as walmart.com. The Walmart International segment consists of operations in over 27 countries outside of the United States. The Sam's Club consists of membership-only warehouse clubs and operates in approximately 48 states in the United States and in Puerto Rico, as well as digital retail.